Pole Holding & Safety Watching
Keeping your company and employees safe.
We remove the risk of pole falling over that could cause harm or extend your deadline.
Pole holding refers to the practice of ensuring line workers are not in contact with any conductive object. Pole holding is achieved through either pole straining or safety watching.
Pole holding helps by ensuring no part of the pole worker's body contacts any conductive object. Safety watching includes preventing any part of your body from touching anything that could be hazardous by wrapping up in rubber or wearing equipment designed for this purpose.
When excavating near power poles, we offer pole holding services to ensure the safety of all involved. You might not think you can damage power poles, but undermining their stability will cause them to fall and cause major problems for your business.
The protected zone begins four times the pole's diameter from the ground and extends away from the ground at a slope of three meters for every four meters.
All temporary slope cuts around the pole must be protected at all times and built according to WorkSafeBC regulations.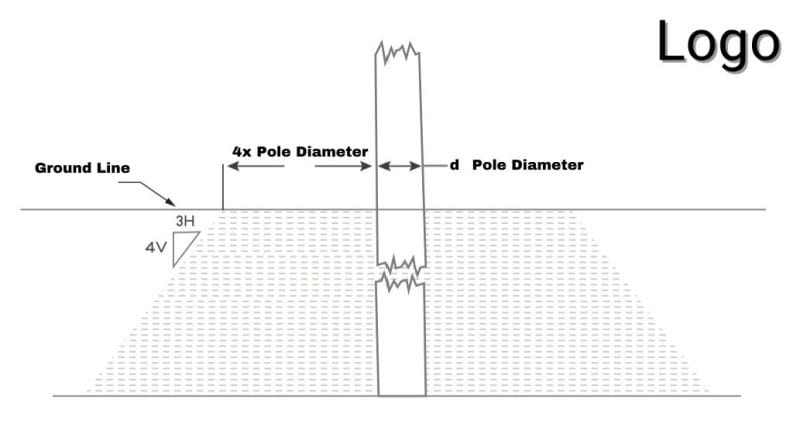 When working around power lines, there must be designated staff to provide safety. It's required by WorkSafeBC and B.C. Hydro that there are qualified people on-site to observe the men and equipment while they work.
A Safety Watcher is a line worker assigned to watch for problems, provide protection from direct contact with the lines and conductors that have been de-energized or isolated. 
How safety watching helps?
To make sure that we work safely, we have policies and procedures in place. Our staff is trained to take the appropriate steps so that the work being done is done without any danger.
Cranes, boom trucks, window cleaners, building work, and other activities in the proximity of electricity lines require a 30M33 permit. 
A competent Safety Watch is required to be on-site for work that has the potential to encroach or violate the Limits of Approach, and posing a risk to employees and equipment.